Awards Given by Zeta Beta - M. Buford Blair Award of Merit
In the fall of 1969 the fraternity voted to establish the M. Buford Blair Award of Merit in honor of the founder of Zeta Beta and his lifelong commitment to serving others. The criterion for this award is outstanding service on the part of a brother who is not a member of the Executive Committee. In spring 1976, the Margaret Blair Award for Outstanding Service by a Little Sister was given as a counterpart to this award. The Executive Committee presents the award semi-annually to deserving brothers at the banquets and initiations, and there is no maximum number of awards that can be given in a year. The first presentation of this award was on January 31, 1970, at the winter quarter pledge banquet.
M. Buford Blair Award Recipients
Winter 1970 Charlie Bird, Keith Moyer, Jim Campbell, Ken Overstreet, Bob Dunston, John Owen, Preston Garner,
Dean Peery, Ron Hitt, Doug Scott, Dennis McVicker, Bill Zweiner, Fred Monesmith
Spring 1970 Bill Din, Keith Moyer, Gerald Harrison, Robey Stern
Winter 1971 David Alvey, Jerry Hulick, Currie Carter, John Vest, George Hudson
Spring 1971 Tony Belcher, Adrian Eley, Chuck Chin, Jim Snodgrass, Glenn Dudley
Spring 1972 Hank Bazak, Reamur Donnally, Tony Belcher, Paul Johnson
Spring 1973 Russell Blackburn, Ron Miller, Eddie Griggs, Ken Tuley
Fall 1973 Steve Angle
Fall 1974 Mike Simpson
Winter 1975 Mike Medney
Spring 1975 Andy Byrd
Fall 1975 Dave Whitcomb
Winter 1976 Joe Fugitt
Spring 1976 Lauren Lewis
Winter 1977 Wayne Thomas
Spring 1977 Terri Semon
Fall 1977 Silvia Norman
Winter 1978 Mark Epps
Spring 1978 Diane Davis
Winter 1979 Amanda Allin, Wade Ballou
Spring 1979 Sandy Cline
Fall 1979 Mike Luck, Mary Jane Woebke
Winter 1980 Tom Budd, Mike Gilley
Spring 1980 Mary Jo Owen
Fall 1980 Mike McCloskey,Beth Sherrick
Winter 1981 Ken Monroe
Spring 1981 Ed Cwirko, Ted Heller, Stefanie Lewis
Fall 1981 Chris Harrington, Steve Wilson
Winter 1982 Mary Jane Woebke
Spring 1982 Linda Tussing, Mary Jane Woebke
Fall 1982 Lauren Waagbo, Jennifer Wayne
Winter 1983 Kaiya Iverson
Fall 1983 Eleanor Corbett
Winter 1984 George Huth, Wendy Maylor, Matt Radnovich
Spring 1984 Gary Irwin, Joe Ostrowski
Fall 1984 Lisa Bennett, Ann Marie Daniel, Michael Leahy, Cathy Mathai, Haleh Najmabodi
Winter 1985 Bruce Monroe, Amy Schelanko, Mike Scanlon, Dawn Stewart
Spring 1985 Bernie Espritu, Lisa Taylor, Jenny Hull, Michael Leahy
Fall 1985 Cory Boyce, Sandy Couch, Ann Marie Daniel, Ken Roberson, Carl Rousseau
Winter 1986 Michelle Mabee, Phil McKenzie
Spring 1986 Daniel Abushanab, Amy Flax, Susan MacKenzie, Anthony McGhee
Fall 1986 Anthony Migliore Jr., Cindy Rice, Ken Romano, Michael Scanlon
Winter 1987 Laurie Byrd, Troy Hollander, Bruce Monroe
Spring 1987 Paul Louie, Sandra Schiavo, Walter Seaberg
Fall 1987 Andrew Caldarone, Keith Lang, Jackie McPherson
Winter 1988 Dina Graumann, Maureen Rumon, Amrit Sekhon
Spring 1988 Elizabeth Dellinger, Mark Resnik, Will Wheeler
Fall 1988 Kyra Brown, Kristin Givens, Brian Jun, Mark Sturm
Spring 1989 Bill Collins, Michelle Keller, Jeanie Miller
Fall 1989 Richard Baxter, Joe DePadilla, Jenn Koegl
Spring 1990 Steve Hauenstein, Yvette Myers, Jen Rackley, Michael Silberman
Fall 1990 Hans Bernhardt, Steve Price, Jen Rackley, Ken Romano
Spring 1991 Mike Bradley, Carol Davis, Mike Vick, Jay Whitehead
Fall 1991 John Imbur, Brian Laverty, Tricia Silliman, Tracy Vogler, Mark Resnik
Spring 1992 Chris Daniel, Carla Montgomery, James Webster
Fall 1992 Betty Davis, Cathy Ellis, Mark Resnik, Amy Straub, Chris Windnagle
Spring 1993 Michelle Caron, Ron Epps, Paul May, Patricia Monge, Tricia Silliman
Fall 1993 Cindy Broh, Judy DeBellis, John Imbur, Frank Schima
Spring 1994 Jamie Burnette, Tracy Campbell, Linnea Steffens, Randy Thomas
Fall 1994 Ken Azzollini, Jon Brown, Carol Davis, Lisa Fishenden, Kim Pace, Jamie Rackley
Spring 1995 Ken Knott, Rick Nyman, Amanda Paulette
Fall 1995 Teresa Dubovsky, Heather Lifsey, Karen Potanka
Spring 1996 Jeff Dodson, Eva Shelton, Lisa Tabor
Fall 1996 Mike Bradley, Jenny Jannace, Maria Kafantaris, Mike Shelby
Spring 1997 Cindi Savage, Sarah Weinberger, Rebecca Young
Fall 1997 Chad Baker, Sam Freeman, Heather Mann
Fall 1998 Amanda Bourne, Ken Shiring, Sarah Stricker
Spring 1999 Kristy Keyer, Mike Meeler, Bonnie Midlin, Oscar Valenzuela, Amy Wells
Spring 2000 Tom Greer
Fall 2000 Dom Grembi, Cindy Bucy, Nicole Owens
Spring 2001 Dom Grembi, Rich Goldberg, Elizabeth Schu
Spring 2002 Keith Dye, Travis Gray, Andrew Hollingsworth, Andria Temple
Fall 2002 Peter Di Sessa
Spring 2003 Peter Di Sessa
Fall 2003 Amy Ducut, Matt Roberts
Spring 2004 Peter Di Sessa
Fall 2004 Lindsay McFarlane, Pat Starling, Kelley Ripley, Karthik Subramanian
Spring 2005 Randall Reed
Fall 2005 LaTron Brown, Andy Hayes, Nicholas Stambach
Spring 2006 Tim Doyle, Amanda Strickhouser, Rushabh Shah, Renata Hafich, Alicia Van Der Linde
Fall 2007 Caitlin Flynn, Natasha Lawrence, Daniel Smith
Spring 2008 Ryann Brozoka, Caitlin Flynn, Kelsey Fritz, Suzanne Higgs,
Natasha Lawrence, Spencer Phuenphiphop, August Sarrol
Fall 2008 Kelsey Fritz
Spring 2009 Karla Delgado, Jarryd Mushatt
Fall 2009 Jarryd Mushatt, Adam Strauch
Spring 2010 Justin Martin, Adam Strauch, Jacob Harris
Fall 2012 Morgan Sellers, Natalee Ang, Tess Miller, Angela Neiman
Spring 2013 Brendan Sullivan, Angela Neiman, Dallas Cox
Fall 2013 Angela Neiman, Jenny Thai, Mary Pat Colandro, Austin Lombardi, Sarah Gilmore
Spring 2014 Joseph Deroma
Fall 2014 Sean Nguyen, Theo Pichalski
Other Award Links:
Pledge Class Namesake
Best Pledge/Spirit Award
James Kenneth Robinson, Jr. Memorial Outstanding Brother Award
Distinguished Service Award
Stanley A. Huffman Award
Tracy Vogler Award
Worker of the Week
James W. Dean Alumni DSK Award
---
Powered by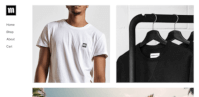 Create your own unique website with customizable templates.