Awards Given by Zeta Beta - Best Pledge/Spirit Award
In 1970, the brothers of Zeta Beta voted to give a Best Pledge Award to recognize any outstanding members of a pledge class. In 1990 this award was discontinued because the fraternity felt that every member of each pledge class was deserving of the award, and that individual recognition would hinder pledge class unity.
In 1994, an award similar to Best Pledge Award was created, and was designed to recognize the pledge showing the most enthusiasm, leadership, service, and friendship in a pledge class, and was named the Spirit Award. Donnie Hall was the first recipient of this award in the fall of 1994, followed by Heather Lifsey in Spring 1995 and Ann Carter Lammay in Fall 1995. After that semester, this award was discontinued.
However, in recent years, Brothers have brought back the Spirit Award. The recipients of this award are listed on this page.
Best Pledge Award Recipients
Winter 1970 Braxton Apperson, Gilbert Wilson
Spring 1970 Charles Graybeal, Tom Muller
Winter 1971 Jim Snodgrass, Chris Webb
Spring 1971 Paul Johnson
Winter 1972 Mike Medney
Spring 1972 Russell Blackburn
Fall 1972 Bruce Whitcomb
Spring 1973 Dave Whitcomb
Fall 1973 Tom Brown
Winter 1974 John Horning
Winter 1975 Glenn Jessee
Spring 1975 Winn Combs
Fall 1975 Mike Boyd
Winter 1976 Kenny Gauldin
Fall 1976 Dave Newton, Nancy Webb
Winter 1977 Cornell Owens
Spring 1977 Ray Hermann
Fall 1977 Wade Ballou
Winter 1978 Steve Wilson
Spring 1978 Bob Jansen
Fall 1978 Amanda Allin
Winter 1979 Reece Little
Spring 1979 Mike Luck, Carroll Wontrop
Fall 1979 Rich Swissholm
Winter 1980 Stefanie Lewis
Spring 1980 Steve Miller
Fall 1980 Tom DeMuth
Winter 1981 The Best Pledge Class
Spring 1981 Kathy Okyen
Fall 1981 Johnny Harimoto
Winter 1982 Ernest Finnigan, Ricky Shamp, Chris Jepson
Fall 1982 Gary Irwin
Fall 1983 Mike Scanlon
Winter 1984 Laura Remine
Spring 1984 Lisa Bennett
Fall 1984 Dawn Stewart
Winter 1985 Cory Boyce
Spring 1985 Donna Davis
Fall 1985 Sam Taylor
Winter 1986 Tim Cherry
Spring 1986 Jim Colandene
Fall 1986 Bill Collins
Winter 1987 Dina Graumann
Spring 1987 Bruce Louie
Fall 1987 Ken Moore
Winter 1988 John Imbur
Fall 1988 Terry Clarke
Spring 1989 Jenn Koegl
Fall 1989 Mike Fisher, Elizabeth Salazar
Spring 1990 Drew Ridder
Fall 1990 Mark Banas
Spirit Award Recipients
Fall 1994 Donnie Hall
Spring 1995 Heather Lifsey
Fall 1995 Ann Carter Lammay
Spring 2010 Russell Dowell
Spring 2011 Adam Stucke
Fall 2011 Brittanie Haas
Fall 2013 Sarah Johnson
Other Award Links:
Pledge Class Namesake
M. Buford Blair Award of Merit
James Kenneth Robinson, Jr. Memorial Outstanding Brother Award
Distinguished Service Award
Stanley A. Huffman Award
Tracy Vogler Award
Worker of the Week
James W. Dean Alumni DSK Award
---
Powered by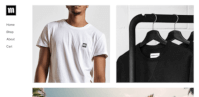 Create your own unique website with customizable templates.