Awards Given by Zeta Beta - Distinguished Service Award
The Distinguished Service Award was proposed in 1980 by the Reverend Al Payne, a retired Advisor and coordinator for Religious Affairs at V.P.I. Reverend Payne felt that an award should be established to give recognition to the person or persons on campus who gave most selflessly of themselves for the benefit of others. Qualifications such as scholarship and campus politics would not be considered; only the dedication of the individual to the needs of others. In 1987, it was decided that Virginia Tech Service Council would present this award.
Distinguished Service Award Recipients
1981 Tito Coleman - work on Blacksburg Transit System.
1982 Mark Zitz - involvement with IFC.
Eric Lee Owens - work with German Club and the Big Brother/Big Sister program.
1983 Linda Tussing Bennighof - work on Special Olympics with Alpha Phi Omega.
Bob Jones.
1984 Melissa Robertson - service with Circle K, Task Force on Drunk Driving, and the Buckle Up program.
1985 Scott Emch
1986 Ann Marie Daniel - service with Alpha Phi Omega
1987 Dana Brown - service with Circle K, and campus scouts
1987 Cory Boyce
1988 Brian Self
1989 Daniel Abushanab
1990 Amrit Sekhon
1991 Stephen Hauenstein
1992 Stanley Huffman
1992 Tracy Vogler
1993 Hans Bernhardt
1994 John Conover, Jr.
1994 Jennifer Rackley
1994 Andrew Ridder
1995 John Imbur
1995 Thomas Louthan
1995 Linnea Steffens
1996 Jamie L. "Conover" Stewart
2002 Michael Leahy
2004 Holly Lynne McKinley Schmidt
Other Award Links:
Pledge Class Namesake
M. Buford Blair Award of Merit
Best Pledge/Spirit Award
James Kenneth Robinson, Jr. Memorial Outstanding Brother Award
Stanley A. Huffman Award
Tracy Vogler Award
Worker of the Week
James W. Dean Alumni DSK Award
---
Powered by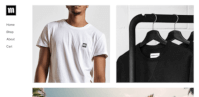 Create your own unique website with customizable templates.