Awards Given by Zeta Beta - Tracy Vogler Award
In spring 1996, Zeta Beta established the Tracy Vogler Award to honor brothers who obtain over 100 service hours in a given semester while achieving a 3.4 QCA. It is a self nominated award which is given each semester at the ritual ceremony, and recipients receive a certificate of merit and an Alpha Phi Omega pin.
Tracy Vogler Award Recipients
Spring 1996 Karen Potanka, Michael Gross, Ken Shiring
Fall 1996 Gavin Fox, Teresa Dubrovsky, Michael Gross, Maria Kafantaris, Ken Shiring, Michael Shelby
Spring 1997 Michael Gross, Amy Washington, Maria Kafantaris, Gavin Fox, Sophia Chou
Fall 1997 Sarah Weinberger, Michael Gross, Michael Shelby, Amy Washington, Alan Yackel
Spring 1998 Sarah Weinberger, Joel Stitzel, Amy Straub
Fall 1998 Kerry Patton, Sarah Weinberger, Amy Straub, Kim Biggs, Amy Wells
Ken Shiring
Spring 1999 Amy Straub, Kyle Genzlinger, Michelle Hauck, Kerry Patton, Sarah Weinberger
Spring 2000 Michaiah Parker
Fall 2000 Jennifer Harrop, Holly Lynne McKinley
Spring 2001 Jennifer Harrop, Michelle Rivera, Dom Grembi
Fall 2001 Dom Grembi, Holly Lyne McKinley, Brian Rock
Fall 2002 Peter Di Sessa
Fall 2003 Brandi Skinner
Spring 2004 Karthik Subramanian, James Goodwin
Fall 2004 Karthik Subramanian
Spring 2005 Amanda Strickhouser, Karthik Subramanian
Fall 2005 Amanda Strickhouser, Dory Tucker, Karthik Subramanian
Spring 2006 Amanda Strickhouser, Dory Tucker, Brandi Skinner, Mark Ballintyn
Spring 2007 LaTron Brown, Elizabeth Harrison, Jennifer Huband, Aaron Myhr, Terryn Wingler-Petty, Phuc Lai
Fall 2007 Jennifer Huband, Aaron Myhr, Caitlin Flynn
Fall 2008 Sarah Haseltine, Katherine Fahed, Emily Dowell
Fall 2009 Whitney Robertson, Zeina Toure, Karla Delgado, Jarryd Mushatt, Aimee Stright,
Fall 2010 Ciara McNish, Michelle Colandro, Emily Dowell
Fall 2011 Kabemba Kapanga, Melissa Anninos
Spring 2012 Angela Neiman
Fall 2013 Natalee Ang, Brendan Sullivan
Spring 2013, Sean Ledbetter, Austin Lombardi, Brendan Sullivan
Spring 2014 Nadia
McQuade
Other Award Links:
Pledge Class Namesake
M. Buford Blair Award of Merit
Best Pledge/Spirit Award
James Kenneth Robinson, Jr. Memorial Outstanding Brother Award
Distinguished Service Award
Stanley A. Huffman Award
Worker of the Week
James W. Dean Alumni DSK Award
---
Powered by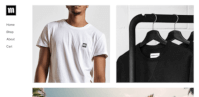 Create your own unique website with customizable templates.