Awards Given by Zeta Beta - Worker of the Week
In the Fall of 2006, the Executive Board created a new award to be given weekly to a non-Executive Committee Brother who showed the most selflessness and hardworking attitude during a service project of the previous week. Nominees are sent to the Executive Committee from Service Chairs, and are voted on during the Executive Meeting. This award is presented during the weekly Brotherhood Meetings, and the recipient is given a certificate and the Zeta Beta Eagle Mascot.
Worker of the Week Award Recipients
Fall 2006 Susan Cordovilla: Football Concessions
Ryan Insley: Habitat for Humanity
Eileen McCaffrey:
Aaron Myhr: Middle School Dance
Jenny Nowak: Adopt a Highway
Rushabh Shah: Bloodmobile
Nick Stambach: Football Concessions, Humane Society, Cans for Ransom
Terryn Wingler-Petty: Football Concessions, Knitting for Kittens
Spring 2007 Becca Barnett, LaTron Brown, Beth Harrison, Laura McGinnis, Nick Robertson,
Daniel Smith, Nick Stambach
Fall 2007 Kara Sordelett, Ryann Bzorska, Caitlin Flynn
Spring 2008 Colleen Doyle, Caitlin Flynn, Scott Koepel
Fall 2008 Diana Brown, Karla Delgado, Joe Artz, Diana Brown
Spring 2009 Joe Artz, Jarryd Mushatt, Karla Delgado
Spring 2010 Aaron Probus
Other Award Links:
Pledge Class Namesake
M. Buford Blair Award of Merit
Best Pledge/Spirit Award
James Kenneth Robinson, Jr. Memorial Outstanding Brother Award
Distinguished Service Award
Stanley A. Huffman Award
Tracy Vogler Award
James W. Dean Alumni DSK Award
---
Powered by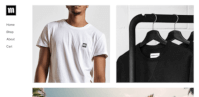 Create your own unique website with customizable templates.