Awards Given by Zeta Beta - Stanley A. Huffman Award
In 1994, Zeta Beta founded the Stanley A. Huffman, Jr. Award in honor of Charter Member and Advisor, Dr. Stanley Huffman, who passed away in 1993. The award is bestowed upon a Brother who has given unselfishly of his time and energy for the benefit of the chapter. The recipient is chosen based upon the number of active semesters, service chairs, committee positions, executive offices and service hours. The Award is presented at the Spring Banquet and is accompanied by a Distinguished Service Key.
Stanley A. Huffman, Jr. Award Recipients
1994 Drew Ridder
1995 John Imbur
1996 Amy Straub
1997 Maria Kafantaris
1998 Jenny Jannace
1999 Jamie Hale
2000 Chad Baker
2001 Sarah Stricker
2002 Rachael Morris
2003 Dom Grembi
2004 Amanda Lewis
2005 Christine Hott
2006 Shannon Calnan
2007 Brandi Skinner
2008 Michael Rayl
2009 Zeina Toure
2010 August Sarrol
2011 Michelle Colandro
2012 Matt Wieczynski
2013 Russell Dowell
2014 Amanda Karsetter
Other Award Links:
Pledge Class Namesake
M. Buford Blair Award of Merit
Best Pledge/Spirit Award
James Kenneth Robinson, Jr. Memorial Outstanding Brother Award
Distinguished Service Award
Tracy Vogler Award
Worker of the Week
James W. Dean Alumni DSK Award
---
Powered by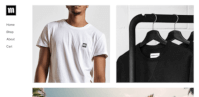 Create your own unique website with customizable templates.