Awards Given by Zeta Beta - James Kenneth Robinson, Jr. Memorial Outstanding Brother Award
On February 15, 1970, the entire chapter was saddened to hear of the untimely death of Brother J. Kenneth Robinson, Jr. A member of the Class of 1970, he was an accounting major and had served Alpha Phi Omega as President of the James A. Lovell Pledge Class, Chapter Treasurer, and a committee chairman. Brother Robinson was also a member of Phi Kappa Phi scholarship society, President of Beta Gamma Sigma national accounting honorary and president of Beta Alpha Psi national business honor society. When he passed, he left behind a wife of 7 years and two sons.
In the spring of 1971, the chapter voted to create the J. Kenneth Robinson, Jr. Memorial Outstanding Brother Award. The award is given each year "to the brother of Zeta Beta who has given the most outstanding contribution to the fraternity, the campus, the community, and the nation in the areas of Leadership, Friendship, and Service." Voting is by secret ballot, tallied by the Chair of the Advisory Committee, an Honorary, or by the President of the Pledge Class. All brothers vote and every brother is eligible.
A plaque, on which is engraved the recipient's name and the year, is presented at the spring banquet each year. The plaque rotates, with each recipient holding it for one year until the next presentation. The winner is also presented the Alpha Phi Omega Chapter Distinguished Service Key.
JKR Award Recipients
1971 R. James Ansell
1972 Gilbert E. Wilson
1973 Jerry L. Hulick
1974 Reamur S. Donnally
1975 W. Lewis Stephenson
1976 William L. Roche
1977 Joseph F. Fugitt
1978 John S. Thrasher
1979 Rosemary Flynn
1980 E. Wade Ballou
1981 Michael J. Feldman
1982 Letitia Long Webster
1984 Sam Barrow III
1985 Ricky Shamp
1986 Ann Marie Daniel
1987 Cory Boyce
1988 Brian P. Self
1989 Daniel N. Abushanab
1990 Amrit Sekhon
1991 Steven M. Hauenstein
1992 Tracy J. Vogler
1993 Hans Bernhardt
1994 Jennifer Rackley
1995 Linnea Steffens
1996 Karen Kyle
1997 Michael J. Bradley
1998 Mike Gross
1999 Malcolm Lee
2000 Beth Luensman
2001 Leslie Hulick
2002 Dom Grembi
2003 Jeremy Lewis
2004 Travis Gray
2005 Erin Schreck
2006 Amy Ducut
2007 Dory Tucker
2008 Caitlin Flynn
2009 Nick Robertson
2010 Emily Dowell
2011 J. Bernard Calpo
2012 Michelle Colandro
2013 Russell Dowell
2014 Jasmin Thomas
Other Award Links:
Pledge Class Namesake
M. Buford Blair Award of Merit
Best Pledge/Spirit Award
Distinguished Service Award
Stanley A. Huffman Award
Tracy Vogler Award
Worker of the Week
James W. Dean Alumni DSK Award
---
Powered by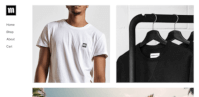 Create your own unique website with customizable templates.